MDC 1303 ECOLUTION type General Cargo Carrier, 8000 dwt - Contracted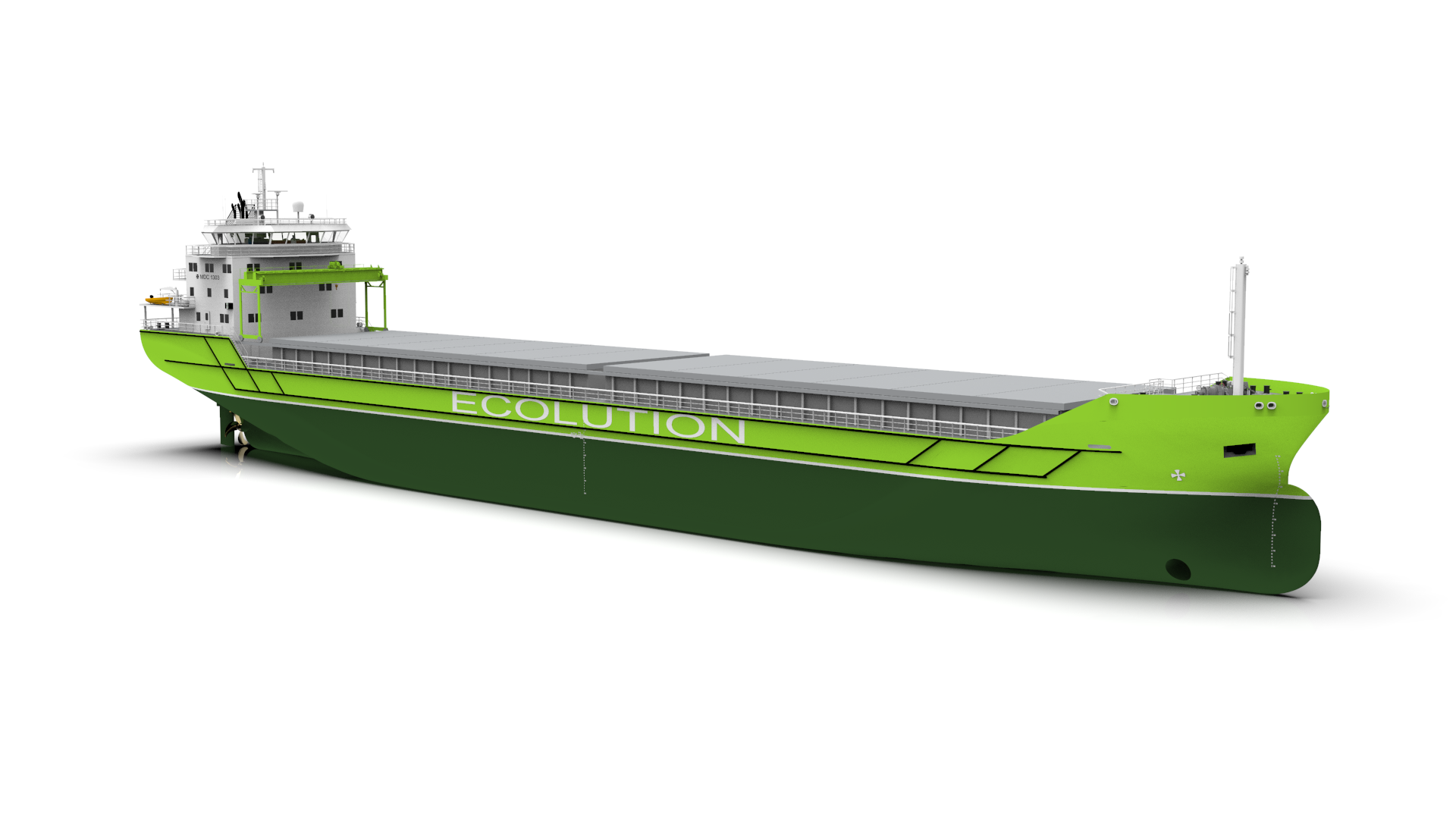 A series of The MDC 1303 ECOLUTION type General Cargo Carrier Design has been contracted at Chinese shipyards for various European Owners
MDC 1303 ECOLUTION series is a highly efficient and eco-friendly ship design, with a small environmental footprint, low running costs.
New developed hullform is giving low hull resistance and improved propulsive efficiency.
The vessels are also prepared for hybrid and electric/battery powering/propulsion for improved operational efficiency and reduced overall emissions and fuel consumption. Likewise, the vessels are also prepared for installation of SCR for NOx reductions.
The cargo handling and cargo hatch arrangements are flexible to Owners special requirements.